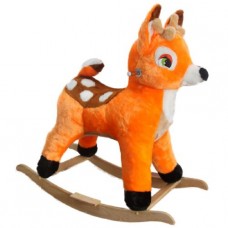 Name:

Rocker Bambi

SKU:

20-90

Height:

82 cm

Width:

40 cm

Length:

77 cm

Weight:

4.10 kg
Wireframe rocker Rocker Bambi (SKU 20-90) on a solid wooden frame. A great gift for your child!
Soft toys manufactured factory Bagnychev YG, you can buy in our online store for the best prices and wholesale.
ATTENTION! The manufacturer reserves the right to make design modifications and changes related to properties used in the production of soft toys materials without impairing (and often improving) consumer properties of the product.
Memory
test 1
ΠŸΠ°ΠΊΠ΅Ρ' полиэтилСновый
test 2
82Ρ…40Ρ…77 см
Processor
Description
ΠšΠ°Ρ‡Π°Π»ΠΊΠ° каркасная
Clockspeed
ΠœΠ΅Ρ… искусствСнный, Π²ΠΎΠ»ΠΎΠΊΠ½ΠΎ силиконизированноС, Ρ"Π°Π½Π΅Ρ€Π°
Write a review
Note: HTML is not translated!
Continue